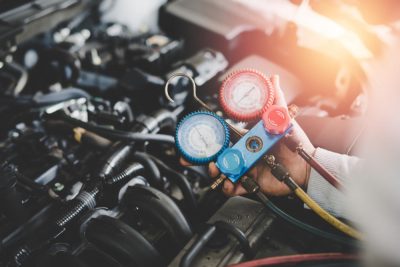 If your cars A/C isn't cooling you off you've come to the right place. Our automotive repair experts know the ins and outs of automotive air conditioning and can efficiently work on getting yours working great again.
Heating and A/C systems can breakdown over time for various reasons, proper routine maintenance is the key to keeping them working well. Trev's Automotive technicians are experts at not only keeping your car running great but also keeping your cars climate control systems working. Since your heating and cooling system is a thermodynamic system it depends on more than just the electrical system of the car to work efficiently. Your A/C system uses a compressor and a heater core to move heat energy into or out of your passenger cabin.
A/C Issues
Whether your A/C is not working at all or working poorly we are the right auto repair shop to get it back to a chilly breeze when you need it. Common A/C failure conditions are: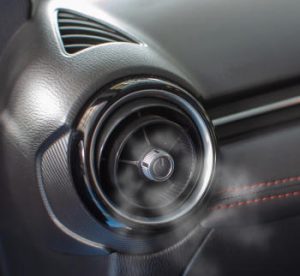 Hot or warm air blowing out of your vents when the A/C is on
Air that is blowing into the cabin is damp or smells funny
Your defroster is not working properly
Lack of air flow through vents
Climate Control not working, A/C only works on Lo
Heat or A/C not working at all
Please call us today to schedule an appointment so that we can begin troubleshooting your A/C issue.
---
A/C Failure Reasons
While its hard for us to know exactly why you're A/C is not working well without having the vehicle in our shop we know that frequent reasons for failure are:
A Freon leak in your A/C unit
A worn out filter or condenser
Loose or faulty wiring
Ventilation cracks or leaks in your system
Low levels of Freon in the coolant system
Once we have a chance to inspect your Air Conditioning system and discover what issues your car A/C has we will discuss the best way to get them fixed efficiently and affordably. Know that our work is backed nationwide by our "Repair Assurance Warranty Program" so that when you fix your A/C with us and are driving through the desert next month we won't leave you high and dry if it breaks again.
We always appreciate your business at Trev's Automotive Repair and work hard to make you a happy repeat customer.